Santa Strong brings Holiday Magic to your events!
Santa Strong brings holiday magic throughout the Greater Houston area! As a Santa for Hire in Houston, Pasadena, Harris, Galveston, Ft. Bend, Montgomery, and Chambers County, it's our mission to bring a little magic into the lives of our clients.
If you are looking to add some holiday sparkle to your office party, charity event, or surprise your family? Look no further than Santa Strong!
Head Elf Phillip Andrews, has been wowing kids and spreading holiday cheer for over 30 years!  There are no fake beards or painted rosy cheeks around here! Santa Claus is authentic with his beard, rosy cheeks, and a belly that jiggles like a bowl full of jelly!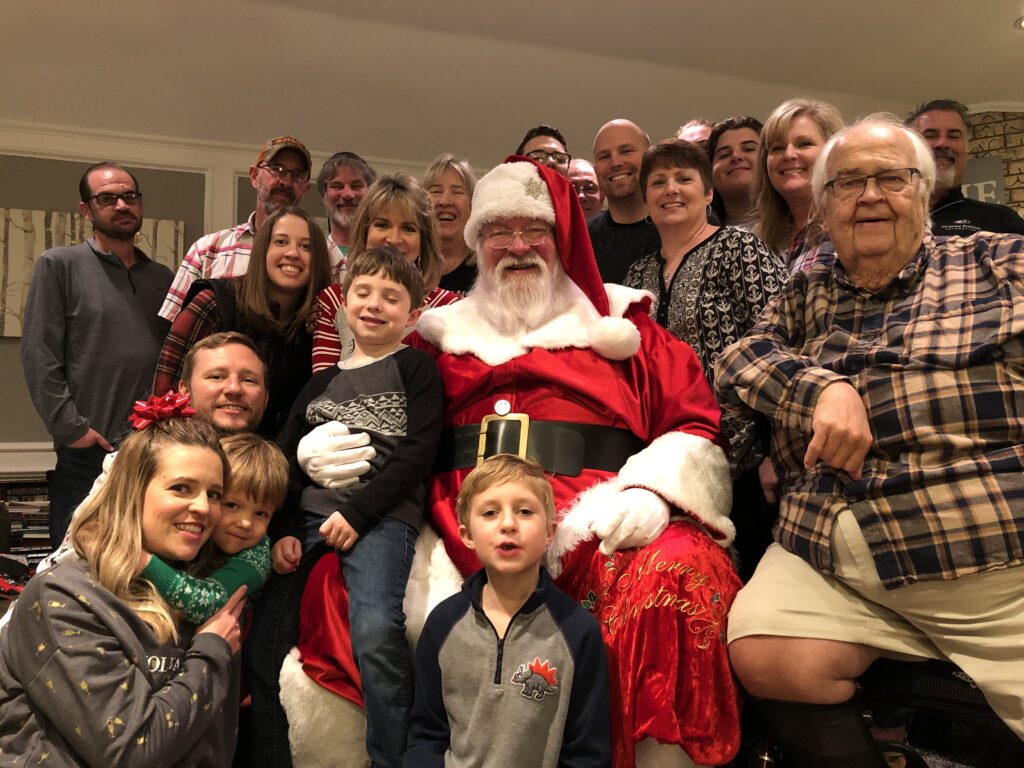 Capture your holiday memories with Santa Strong. Whether you're a photographer or a client wanting to bring us along to your shoots, we are here to make memories with you!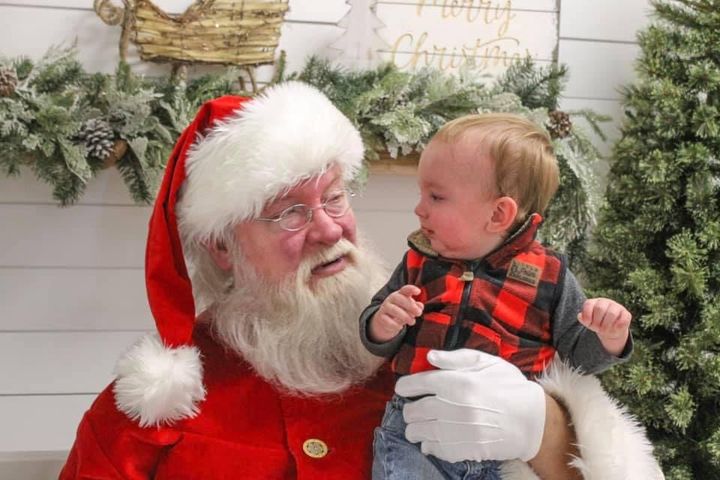 Looking for a unique way to bring customers into your business during the holidays? Hire a real bearded Santa Claus for your customers to take photos with.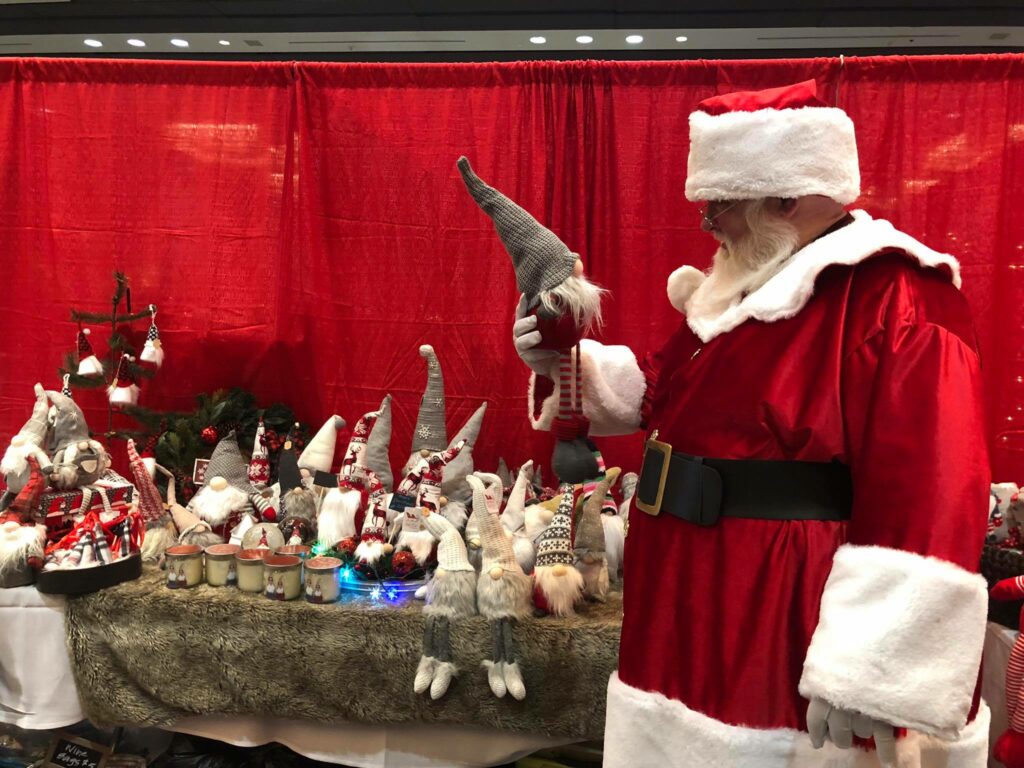 Make Christmas Eve special with a gift delivery from a real bearded Santa Claus! Santa will deliver your pre-wrapped gifts to your home, office, or charity event!
What types of events do we do?
We are booked for various special events, community partnerships, photoshoots, and more! Here
Company Holiday Parties
Community Events
Tree Lighting Ceremonies
Parades
Photo Shoots
Family parties
Business Promotions
You can even have him deliver presents to your home on Christmas Eve!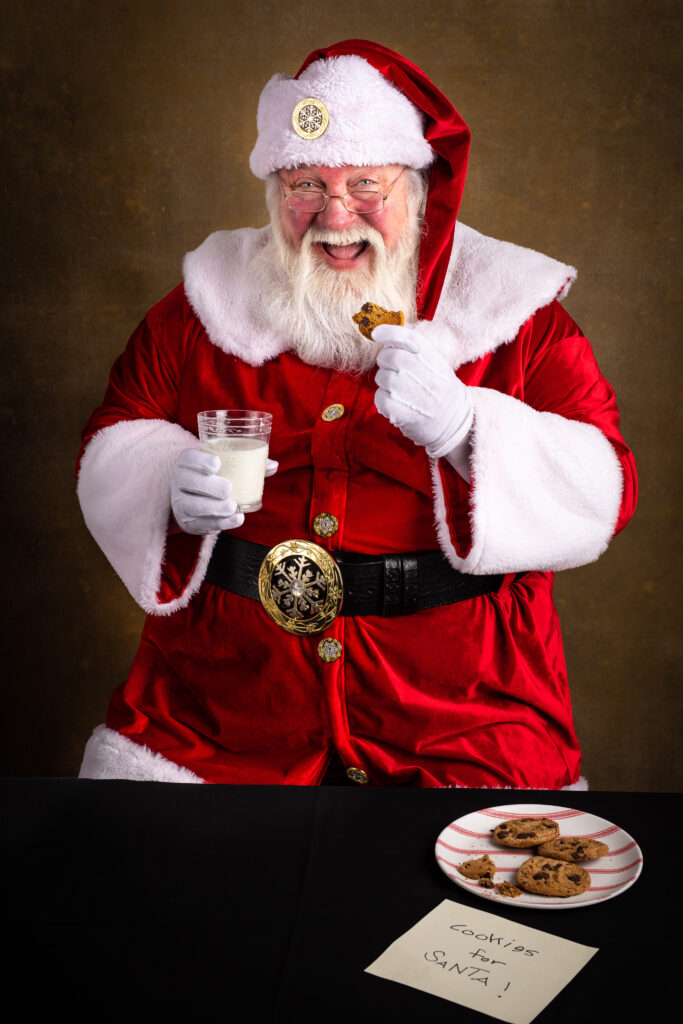 Here's what people are saying...
Santa Strong is awesome! He's a giant at nearly 6 foot 4 or maybe 6 foot 5. How size truly creates a magical aspect to him being Santa. He is larger than life and the kids love it! He might be tall but he's the most friendly Santa I've ever met. His carefree attitude is amazing. We've used him for 2 of our events now and will never use anyone but him! He really is the best! Can't wait to have him back in December!
I took my granddaughter to the event at Chik Fil A. Santa made her feel comfortable enough that we got pictures of her smiling and laughing. THANK YOU for our forever memories!
The Best Santa!! Phillip is a pleasure to work with. He communicates well and is punctual. He's also good at reading your style as a photographer and working with your clients so all you have to do is focus on shooting. He's very easy going and relates well to kids of all ages. My clients love him!!
My niece (even though she may not look it!) and nephew could not have been more excited that Santa visited them this Thanksgiving! They were amazed by Santa and talked about him for days after. What a wonderful and kind gesture. The pictures Santa took with our baby are precious and we cherish the memories forever. Thank you so much!
We had Santa as our VIP at the Spa Night with Santa event at Dr. Kirk Lewis Career and Technical High School. A successful and fun event already booked for next year! Santa was great with our younger and older guests. He arrived early, looked great, and played the perfect role. Highly recommendable!