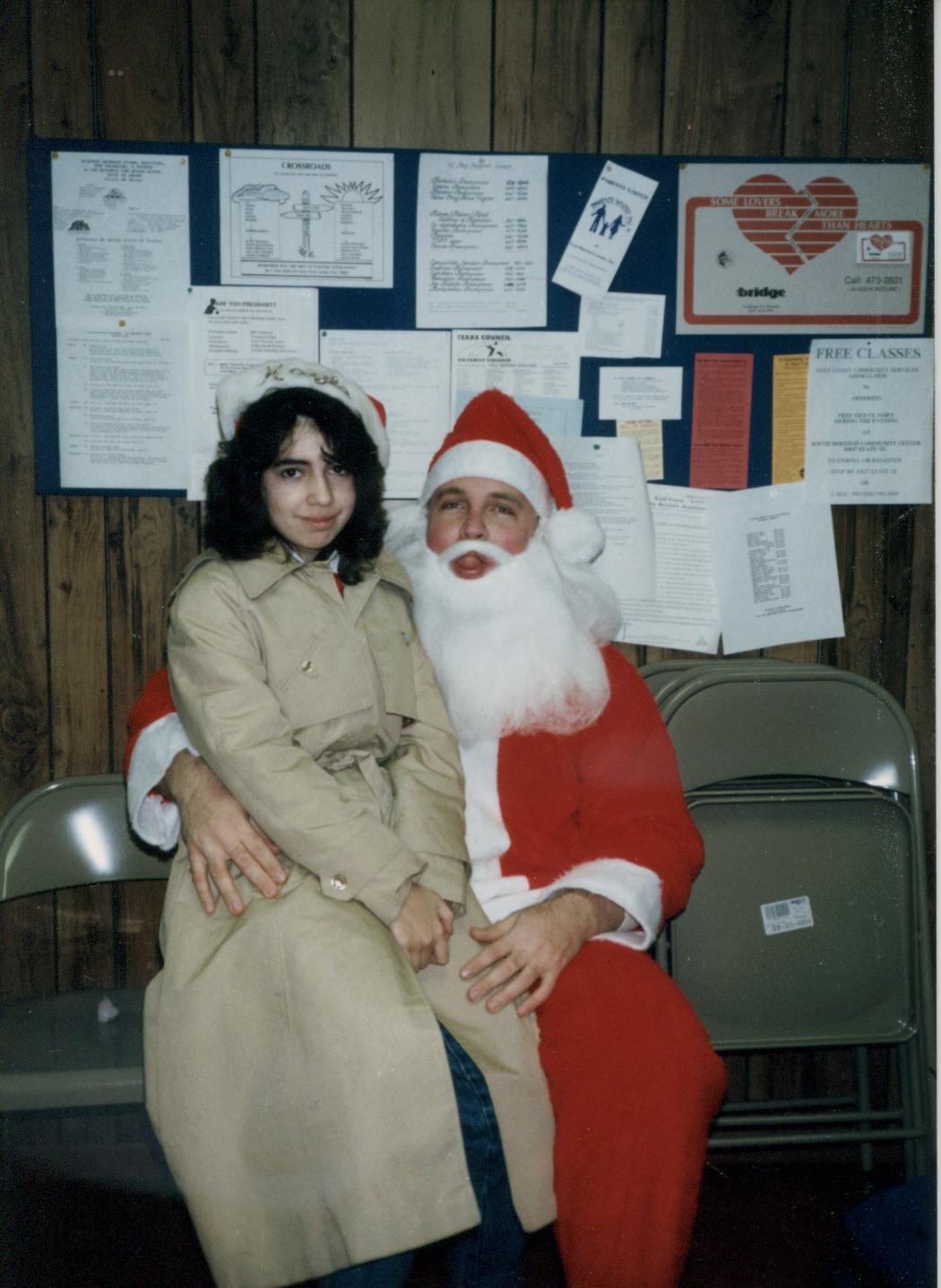 How Elf Phillip Got Promoted
Elf Phillip had just moved back to the Houston area in 1989 after being discharged from the Army.
A friend from high school and her friend where volunteering at The Bridge in Pasadena in their children's program. When December came around and the talk of having a party came up I figured it was my duty (as the only male in the group) to portray the role of Santa Claus. So off we went and got a box suit with the beard and belt from Toys R Us. I used my cold weather boots from the Army to top off the look. Not realizing what my future held or how I would look.
In 1994, Elf Phillip had his first Santa Suit was made. Primarily making appearances in the Pearland and Pasadena areas, this Santa brought joy and laughter to children of all ages.
In 2017, after a stint in Central Texas, Elf Phillip and Kitt made the trek back to Houston. Phillip began growing his beard, and was re-branded as Santa Strong.
Today Elf Phillip can be spotted out promoting the Santa Strong brand.
Meet the Team
Santa can't build all the toys himself plus visit all the good little boys and girls! He has a top notch team of elves to help!
Kitt
Elf Ellie
Elf Maelyn
It's Time to Book...
Now that you know the team, it's time to reserve your visit from Santa!